Clients have melted off 10, 15, 20, 25, 30, — 35 pounds — and more. It's your turn now!
How Dr. Kim Metcalfe
De-hypnotized 20 pounds of Stubborn Body Fat OFF
and Took Control of Food!
Dear Friend,
When her young adult daughter passed away, Dr. Kim Metcalfe started a public, non-profit organization in her honor. I found out about it when we started our hypnotic weight loss sessions together.
If you've seen the Emerge Weight Loss video, then you've heard Dr. Kim herself say that she'd "tried everything to lose weight" and it just wasn't working.
That's when we met and she decided to try my program. We had our sessions by video because we lived in different states.
The video sessions were convenient and easy to do. That's when I noticed a pattern that I had noticed in other clients….
Dr. Kim was frustrated — dare I say, angry. After all, if your child passed away, you would probably have strong feelings lingering too, wouldn't you?
Oftentimes, underneath the anger is sadness. The problem is that anger and sadness — while completely normal and appropriate — have to dissipate if we are ever going to have a joyful and happy life.
The truth is that it's more effective to become "Happy and Thin" than it is to try to become "Thin and then eventually, down the road, Happy."
When you are happier and managing stress better, then everything you do in life becomes easier. Including melting off stubborn body fat.
It took a few weeks for a breakthrough, but it happened! That's why in the video you see Dr. Kim bubbling over with joy because, not only did she melt off 20 pounds, she now has control of food. As she says, "food is not in control of me."
How would you like to be in control of food instead of food being in control of you?
That's where The Emerge Weight Loss™ Program comes in.
"Emerge" is unlike any other program in the world. It has taken me nearly 30 years to discover and uncover the weight loss system that works for those struggling with stubborn body fat! It's effective, efficient and easy.
Let's Connect The Dots
As a child, I had severe asthma. During the worst attacks, I would crawl up the stairs to make it to the second floor because walking upright was too exhausting.
Severe childhood asthma does not disappear in adulthood, in most cases. Mine has disappeared — perhaps it is completely cured! (The medical profession claims asthma cannot be cured! ; )
How could my asthma be cured, or perhaps, in permanent remission?
The answer is (1) Stress Management, (2) Body-Mind Control and (3) Nutritional Secrets that typical healthcare providers never learned.
The Great News For You Is…
The same strategies of mind-body control, nutrition and stress management that cured my asthma will cure your stubborn fat issue! Let's take a look…
Stress Management.
The number 1 cause of diet failure has been identified as "Emotional Eating." Emotional eating is eating after you have consciously decided to stop.
Said another way, emotional eating is eating when you are emotionally triggered.
Usually, when you experience negative emotions, you overeat. Sometimes you might overeat because of positive emotions.
The trigger is emotional. You experience an emotion, such as anxiety or depression, and it triggers eating and overeating.
When you solve this ONE ISSUE in your life, then your entire life will be transformed.
By conquering emotional eating, you will have done what very, very few people ever do. Here is the rub…. (you need to use your subconscious mind powers)….
You cannot "grit your teeth" and make it happen. You cannot force yourself to control emotional eating — not for long — not forever.
So, how do you conquer emotional eating?
You use the Mind Power Miracle That Melts Body Fat, Which Is….
Your subconscious mind
Psychologists agree. Ninety five percent (95%) of your daily thoughts and behaviors are subconscious — outside of your awareness.
Only 5% of your daily thoughts and actions are conscious.
Yet, every commercial weight loss program available is based on CONSCIOUS behavioral strategies. No wonder they fail longterm.
You have been battling against your own limitless, subconscious mind power!
What if you could turn that around? What if you used your unlimited mind power in your favor — to get what you want — to melt off body fat while you sleep?
Not only is this real, but what I am saying here is that this process is the most effective, most efficient and easiest way that I know of to achieve permanent weight control.
Let me state something. With all due respect, I'm not just some guy — or even "an average medical doctor" — who "stubbled upon the weight loss secret" and wants to tell everyone about it. You see a lot of advertisements like that and frankly, they bug me.
They bug me because first of all what worked for one person does not necessarily work for others. Sure, some people simply need to exercise and eat right, but if that's you — stop reading — and hire a good fitness trainer. But,…
…if you've taken off weight and put it on, or you can't manage to get it off in the first place, then you need the Mind Power Miracle called, Emerge Weight Loss.
Emerge Weight Loss is
Your Own Organic, Natural "Metaverse inside Your Mind"
I wanted a program that caused 95% of the people to succeed with as little conscious effort as possible!
The Opposite Of Grueling Exercise Programs
When I was a top personal fitness trainer for business executives — both male and female — the main issue clients had was lack of motivation and knowledge.
I was their motivator. If I didn't show up on a given day, then my client didn't workout on their own. They hired me to motivate them to exercise. To make it fun.
Clients wanted me to squeeze more effort out of them during workouts. They thought EFFORT was the key to weight loss.
If I made the exercises too easy for a client, they might fire me for wasting their time! (Side note: Emerge makes melting fat EASY. If you can't handle "easy" then you may want to hire a trainer).
All clients got stronger. All got healthier and most shed fat weight too — as long as they maintained CONSCIOUS control over their food choices and exercise routine. The moment they slipped up, the weight came back.
For clients with emotional eating challenges staying focused on an exercise routine and attempting to consciously control food intake was a huge struggle.
The Emerge Weight Loss™ Program became the solution. Emerge caused Mary to shed 20 pounds in less than 2 months. That's AFTER her fitness trainer had done all he could to help her lose weight.
The Emerge program allowed Diana to breakthrough weight barriers that she was stuck at for years — all while improving her health (measured by medical blood tests).
Oh, and let's not forget my story!
During a time of maximum stress in my own life, I had to deal with emotional eating too! I had slowly gained 30 pounds. I didn't even realize it at the time.
One day, I was on a reality television film shoot. We were filming a scene in a home. I went upstairs to change clothes for a lecture I was giving later that evening.
In the bathroom I saw a scale and stepped on. I couldn't believe my eyes. When I returned downstairs I asked the home owners if the scale was accurate. They looked at each other and laughed! That shocking moment gave me extra motivation I needed to discover "the fat melting cure."
It took years to figure out the process, but the result is, The Emerge Weight Loss™ Program — The Mind Power Miracle That Melts Body Fat While You Sleep.
"Emerge" Works Like This
Join and you will receive your first bonuses — high quality, studio produced hypnosis audios recordings:
* Deep Asleep — the 30 minute audio that pumps positive images and suggestions into your subconscious mind as you drift off to sleep…
* Unstoppable Confidence — Four (4) full length hypnosis recordings. "Commitment," "Courage," "Capability" and "Confidence"…
* SleepSlimX — Four (4) full length hypnosis recordings for motivation and weight loss success (this is a great supplement to the LIVE Emerge program, not a substitute)
Also, nine (9) videos that augment the program. You'll get additional insights, and information to relieve stress, breakdown emotional issues and increase your drive and motivation.
The value for the at home version is conservatively, $250. Yours free of charge when you enroll in The Emerge Weight Loss™ Program.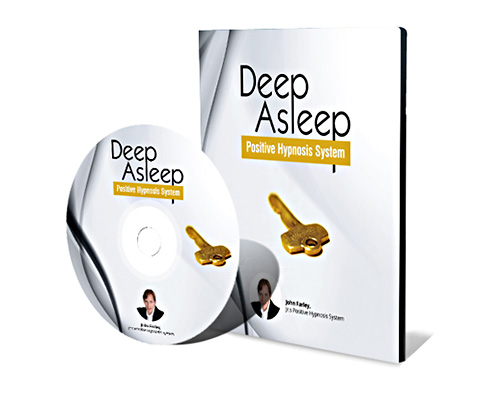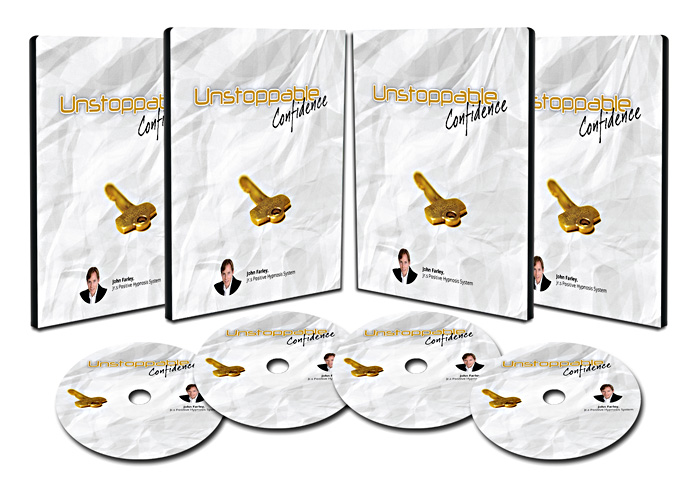 Next incredible bonus….:
48 Weeks of EMERGE — not just 8 weeks!
When you act NOW, you will have access to The Emerge Weight Loss™ Program for a full year. That is a total value of $12,000+ for only $1,997. (Offer may end at any time).
Here is your guarantee in writing
I will take all the risk. You risk nothing.
If after the first 8-week Emerge program, you are not completely satisfied, I will refund your money in full, no questions asked.
I'll make it even better — I will let you keep the home hypnosis program — all 9 hypnosis audios and 9 video presentations for free — it's a fantastic home program that many have happily paid for and utilized.
More Details of The Emerge Weight Loss Program
The Emerge Seminar dates for 2022 includes six (6) enrollment periods: Tuesday, January 11th at 5pm PST — March 3; March 8th — April 26th; May 3rd — June 21st; June 28th — August 16th; August 23rd — October 11th; October 18th — December 6th, 2022.
Seating is limited due to online capacity. Get In Now — to secure your virtual seat.
FAQ's
Q. What if I can't make the live sessions?
A. Live is best because I can answer your questions and interact with you. However, sessions will be recorded so that you can watch them when convenient.
Q. What if I can't be hypnotized?
A. If you can daydream you can be hypnotized. Formal hypnosis or not, you will use your subconscious mind power to think, feel and behave differently — automatically. Without struggle. You will have a body transformation.
Q. Will you be giving us nutritional recommendations?
A. Absolutely. You will learn nutritional secrets that literally transform your health, your energy and your body. Colds, flu, etc. etc. etc. will be healed. Everything you will learn is tripled confirmed. Proven by science. Tested on me. Used by my clients.
Q. Can I have additional 1-on-1 sessions with Emerge?
A. If you feel private sessions will benefit you, then sessions can be arranged.
Q. Is Emerge better than personal trainers, weight loss groups, cool sculpting, surgery….
A. Clients who have personal trainers for fitness keep them. For weight loss, reversing aging and reversing diseases, Emerge is more effective, SAFER, and a better bargain than methods costing 10x as much. In all the decades I've been working with people, none ever got hurt from hypnosis! The opposite is true — the hypnotic state is very healthy for mind and body.
"How Do I Enroll?"
Click the button. Fill out the information and you will immediately be sent the access code to your HOME Program for free.
In the days ahead you will receive a ZOOM.us access link to join the live seminar. You'll have my email to contact me if you need something.
Believe me when I say, your success IS my success. I want you to succeed and I will see to it that you do.
Take action now and let's Emerge you from the food trance and transform your body and your life!
Blessings,
John Farley, MA, PsyD
Master Hypnotist
The Fitness Hypnotist — #1 Weight Loss Hypnotist
Leading Authority in Subconscious Programming
"I did it….it was so easy…."
— Dr. Kim Metcalfe (20 pounds lighter and in control of food)
"People comment…you're looking better!"
Linda Curtis (15 pounds lighter at age 59)
"It gave me the motivation to get started."
James Martin (18 pounds lighter)
"….I think John's non-threatening, enormously supportive and patient techniques are, in a quiet way, as effective as any I have seen. I recommend him with great pleasure and without any provisos to anyone like myself, totally non-motivated to exercise or even to a sophisticated gymnast…."
Stephen Rubin, former president of Doubleday Books and Henry Holt. Mr. Rubin published Dan Brown's THE DA VINCI CODE, Bill O'Reilly's KILLING series, John Grisham's THE FIRM and more. (20 pounds lighter)
"You've re-made me." (25 pounds lighter)
William Polf, Ph.D.
"Things are going great with my meals…you have no idea how much I'm enjoying them."
Dara Torres, 5-time Olympic swimming champion; Tae Bo Spokesperson
"What you are teaching people is life changing."
Ben Sherwood, Author of The Survivor's Club; past president of ABC television; CEO of Mojo
"For the first time in years you wake up thrilled to start your day. After working with John Farley, you can't wait to get through the door, out into the world, try out this new idea, this new skill. You are ready."
Kristin Rudrud, actress, Fargo, & Pleasantville
"I can't thank you enough for having faith in me John, and getting me started."
Linda Lee (62.5 pounds lighter)
"It's been easy. Since I've been seeing you….[I'm] very happy and learning to relax."
Veronica Ramos (25 pounds lighter)
"I know it's not even a month…but I weighed myself today and I released 8 pounds…. WOW! …better yet, I'm not hungry, not deprived and not punishing myself…."
Pankaj (8 pounds lighter and in control)
"Yes!"
Allison French (15 pounds lighter)
"If you want to look better, if you want to feel better, if you want to enjoy life more, stay tuned to my friend, John Farley!"
Jack Lalanne — The Godfather of Fitness; 34+ years on television
"John Farley is a brilliant hypno—therapist."
Dr. Keith Scott-Mumby, MD, Ph.D, H.M.D.